E-Read Illinois: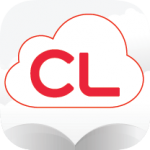 3M Cloud Library is now Cloud Library. Same resource, new name. Kindle Fire users will need to uninstall the previous app and install the new updated app. The link can be found here.
Check out the links below for documents on how to use the Cloud Library (you can also get printed copies of these at the Library).
Getting started
Installing App on Kindle Fire
Using with Library's Online Catalog (Polaris)
Note: When you are asked for the name of the library, you need to select Illinois Heartland Library System.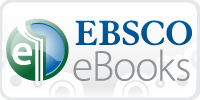 Gale

Virtual Reference Title List:
A Taste of Culture Foods of Afghanistan
A Taste of Culture Foods of Australia
A Taste of Culture Foods of Brazil
A Taste of Culture Foods of Canada
A Taste of Culture Foods of Chile
A Taste of Culture Foods of Cuba
A Taste of Culture Foods of Egypt
A Taste of Culture Foods of England
A Taste of Culture Foods of Ethiopia
A Taste of Culture Foods Of Iceland
A Taste of Culture Foods of Indonesia
A Taste of Culture Foods of Ireland
A Taste of Culture Foods of Israel
A Taste of Culture Foods Of Kenya
A Taste of Culture Foods of Korea
A Taste of Culture Foods Of Morocco
A Taste of Culture Foods of Pakistan
A Taste of Culture Foods of Peru
A Taste of Culture Foods of Poland
A Taste of Culture Foods of South Africa
A Taste of Culture Foods Of Spain
A Taste of Culture Foods Of The Caribbean
Amendment XII: Presidential Election Process
Amendment XIII: Abolishing Slavery
Amendment XIV: Citizenship For All
Amendment XIV: Equal Protection
Amendment XV: Race and the Right to Vote
Amendment XXVI: Lowering the Voting Age
Ancient Egypt
DK Eyewitness Travel Guide Chile & Easter Island
DK Eyewitness Travel Guide Czech & Slovak Republics
DK Eyewitness Travel Guide Dublin
DK Eyewitness Travel Guide Europe
DK Eyewitness Travel Guide France
DK Eyewitness Travel Guide Germany
DK Eyewitness Travel Guide Greece Athens & the Mainland
DK Eyewitness Travel Guide Ireland
DK Eyewitness Travel Guide Istanbul
DK Eyewitness Travel Guide Italy
DK Eyewitness Travel Guide Japan
DK Eyewitness Travel Guide Mexico
DK Eyewitness Travel Guide New Zealand
DK Eyewitness Travel Guide Norway
DK Eyewitness Travel Guide Peru
DK Eyewitness Travel Guide Poland
DK Eyewitness Travel Guide Portugal
DK Eyewitness Travel Guide Prague
DK Eyewitness Travel Guide Rome
DK Eyewitness Travel Guide Spain
DK Eyewitness Travel Guide Sweden
DK Eyewitness Travel Guide Switzerland
DK Eyewitness Travel Guide USA
Encyclopedia of Irish History and Culture
Fashion, Costume, and Culture
The Civil War
Witchcraft in America
Freedom From Unfair Searches and Seizures
Freedom of Assembly and Petition
Greek and Roman Mythology
The Gale Encyclopedia of Medicine
The African American Almanac